NETWORKING
•   Building Networks   •   Improving Networks   •   Repairing Networks   •
We supply, install and support all major brands of networking equipment.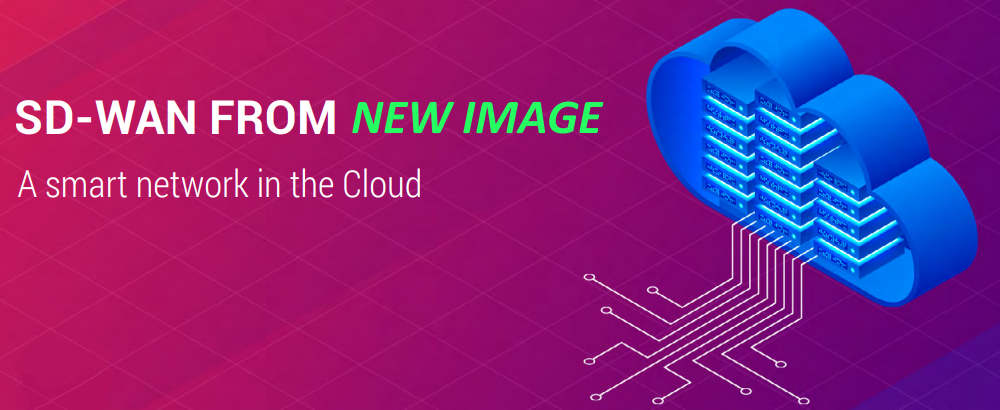 ---
A BETTER WAY TO NETWORK
A business in today's rapid digital world cannot afford to be static, and neither can its IT infrastructure.
You need a network that is responsive enough to facilitate growth and innovation.
It needs to be flexible, future-proof and capable enough to help your business achieve its goals instead of holding it back.
---
VIRTUALISED SERVICES ARE THE FUTURE
IT managers are driving the transformation of business networks with Software-Defined Wide-Area Network or SD-WAN.
They are eager to bypass the restrictions of legacy hardware and cumbersome configurations inhibiting new site setups and hindering support.
Key benefits of the technology include:
A unified virtual network – a Software-Defined network allows for the linking of public and private Clouds, as well as bare infrastructure, to a single cohesive virtual network.
Greater efficiency – Applications and services can be prioritised and delivered across the network instantly with centralised policy management through a Cloud-based management portal.
---
ADD VALUE WITH OUR SD-WAN SOLUTION
SD-WAN is a unified, flexible and secure virtual network delivered as a plug-in-and-go solution that offers powerful and immediate benefits such as:

•   Easier device management.
•   Time and costs saved on set-up configuration and hardware.
•   Routing traffic with maximum efficiency.
•   Central management for greater control of security, usage and other policies.
•   You can use your existing internet connectivity for SD-WAN, as SD-WAN is internet connectivity agnostic.

A rigid, traditional enterprise network invariably frustrates business growth objectives and these networks always pose challenges such as:

•   Expensive networking technology, hardware and expertise.
•   Dependency on hardware, requiring installations and constant maintenance.
•   Heavy investment in legacy network technologies required to alleviate network congestion, or to add a new branch link as the business expands.
•   Network downtime affecting service delivery to customers and consequently, the reputation of the business
SD-WAN FEATURES
•   Ignite SD-WAN brings together access policy management, visibility and control over the network, performance monitoring and event-logging onto a single device through a user-friendly dashboard.
•   A Unified Edge (uEdge) device ships to the branch office and connects over secure Datagram Transport Layer Security (DTLS).
•   The zero-touch provisioning switch feature allows devices to be provisioned and configured automatically, enabling rapid deployment.
•   VPN tunnels can be established once network policies and functions have been pushed down to the uEdge device.
•   Network Address Translation (NAT) traversal support allows for VPN tunnels to be established over challenging global transport configurations.
•   Up to 50Mbps Internet Connectivity supported per uEdge device per site.
FEATURES / FUNCTIONS SD-WAN
•   SD-WAN Overlay.
•   uEdge Device supports.
•   Univeral CPE.
•   Basic firewall add-on.
•   Local Internet Breakout per site.
•   Centralised policy management and monitoring.
•   Active / Active resiliency (Use more than one internet connection simultaneously per device per site).
•   Dynamic path selection.
•   Month to Month Contract.
•   Managed Setup or Self Install.
---
SD-WAN NETWORK THE SECURE CLOUD-DELIVERED NETWORK INFRASTRUCTURE FOR YOUR BUSINESS.
RAPID NETWORK DEPLOYMENT MADE EASY
•   A minimum internet connection of 4Mbps is required at each site, Fibre, LTE or DSL.
•   Use more than one type of internet connection per device per site for additional redundancy, Fibre being the preferred connection medium with LTE being a close second.
•   Connectivity is a prerequisite at the intended location for SD-WAN to be provisioned successfully at your premises.
•   Choose your SD-WAN package and place your order on the Ignite portal.
•   We will contact you directly to arrange the delivery and installation of the uEdge device. A once-off set-up fee is applicable.
•   Billing will be triggered once the device has been delivered and the installation has been completed.
•   Pro-rata billing and a month-to-month contract applies.
*Please note: You must ensure that your site has connectivity before you buy the SD-WAN solution.